What We Do… Control System Products
Complicated equipment doesn't have to be hard to use
The best audio/video system in the world is worth nothing if no one in your organization knows how to use it.
Control Systems can often be the most overlooked part of any new equipment installation. These are the pieces that tie all of your complex equipment together and makes it them easy to use.
Our Control System products are custom configured and programmed to meet the exact needs of your users. Attractive and Intuitive touch screens and keypads make all the difference when it comes to creating a room that is easy to use and doesn't require constant training and support.
Call us today to find out how a Control System can fit into your system and budget.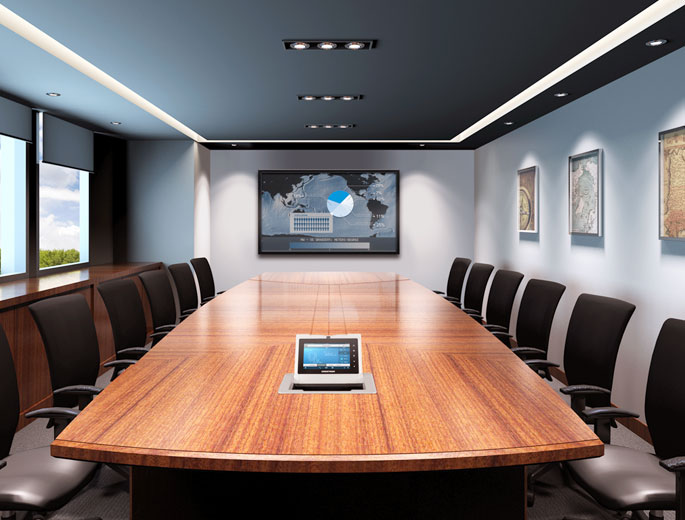 We have a variety of control options to meet your needs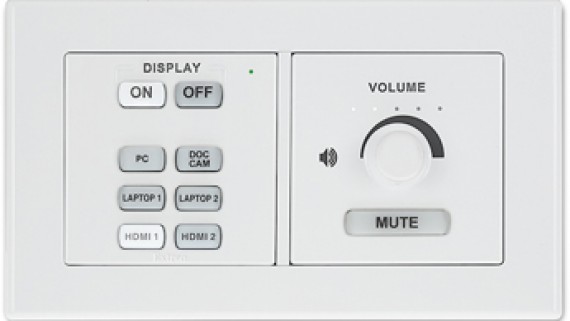 Keypads
For many rooms, simpler is better.
A keypad interface can present your users with just the options they need to simplify the operation of a basic room. They can also help to ensure that all of your conference rooms work the same way…regardless of the equipment being used. Train your users once and they can work in any room!
Plus it provides an affordable solution to the never-ending problem of missing remote controls.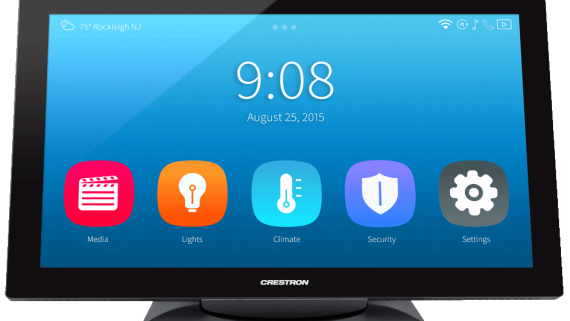 Touch Screens
When you need more than a few buttons to control your equipment, a touch screen is for you.
In addition to being a beautiful addition to your showcase rooms, they are a practical way to make complex equipment usable by non-technical users.
Custom programming will ensure your touch screen will provide an intuitive, attractive and approachable way to run even the most complicated rooms.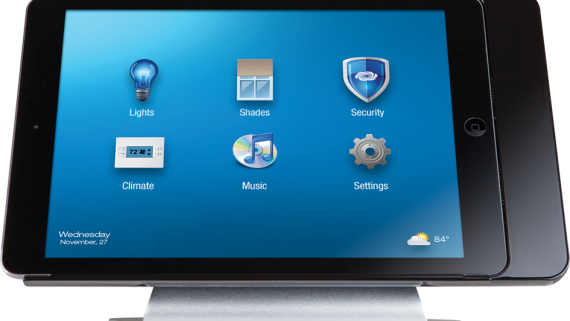 Tablets and Phones
Sometimes the best interface is the one you already own.
IOS, Android and Windows devices can be the perfect solution for room control in the BYOD world. The tablets your users already have can help provide an affordable way to implement control without a huge equipment investment.
They can also allow for room control and support from remote locations. Imagine helping a user set up the room from your phone…from anywhere!
Featured Control System Products
DM 3.0: the digital standard for every roomA decade ago, Crestron laid the foundation for DigitalMedia, the AV distribution technology that would go on to transform the industry. Today, DM 3.0, the digital standard for every room, does it again. DM 3.0 is not a product. It's a set of … Read More
Read more about projects that have used our control system products:
A large AV project always comes with unique challenges, however, this bio-medical demonstration lab really pushed the envelope in a number of fun and exciting ways.
As the original AV system designer, Studio Spectrum has maintained a long relationship with the City of Burbank Fire Department. After being asked to help with room combining and conferencing, we were happy to assist.