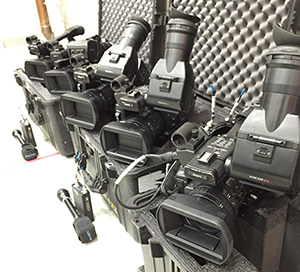 Video production cameras come in a variety of types and sizes. There are many decisions to make regarding their technical specifications such as whether they can accept different lenses, and what their video output formats may be. However, the first thought in selecting the proper camera is to consider your content. What are you filming? In what setting are you filming?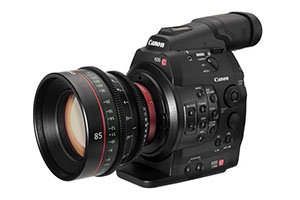 If your content is shot in a studio with fixed conditions, such as fixed lighting and focal distances, then perhaps a cinema camera like the Canon EOS C300, or Red, a DSLR
camera, is the best match. These cost effective cameras are typically compatible
with a large variety of lenses, and can shoot in several different frame rates and file formats. The stylistic looks that you can achieve make this type of camera a good option for filmmaking or advertising productions.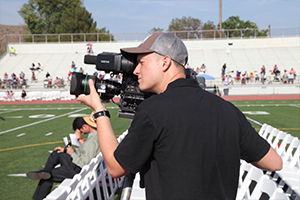 If your setting isn't so predictable, you might need a camera that can be flexible enough to
accommodate any situation. A professional camcorder might be the best fit for a production that is on the go. Electronic news gathering (ENG) applications, such as the Sony PXW-400, are a good example of this production style. In this situation, the camera operator is going to the action, versus the camera capturing a staged event. A DSLR camera might not be able to smoothly change focus or zoom as elegantly as a camcorder with a powered zoom lens and autofocus features. If there is a need to plug in an external microphone, or record multiple channels, then perhaps a camcorder with professional XLR inputs is the way to go.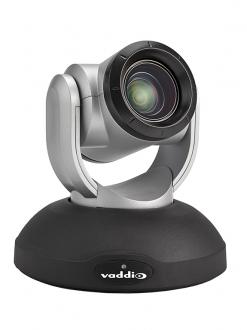 Another camera application that doesn't fall into the categories of filmmaking or broadcast production is conference room webcasting. In this installed camera application, a conference room might feature a camera that provides a higher quality option to webcams that are built into your laptop, tablet, or mobile phone. Cameras that specialize in web conferencing applications, such as the Vaddio line, might include a wider lens for capturing a group of people. They might feature powered pan, tilt, and lens zoom features. They also might not even have a traditional video output (HDMI or SDI), but rather a USB output that is designed for connection to computers only. A web camera that is USB capable might very easily integrate with a conferencing application like Skype, Cisco WebEx, or Adobe Connect.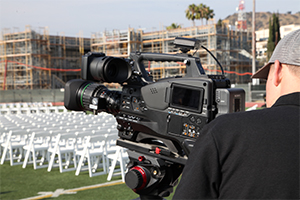 Choosing your camera all depends on the application. Our teams are experienced in many aspects of video production, and we can help you determine the best fit for your project.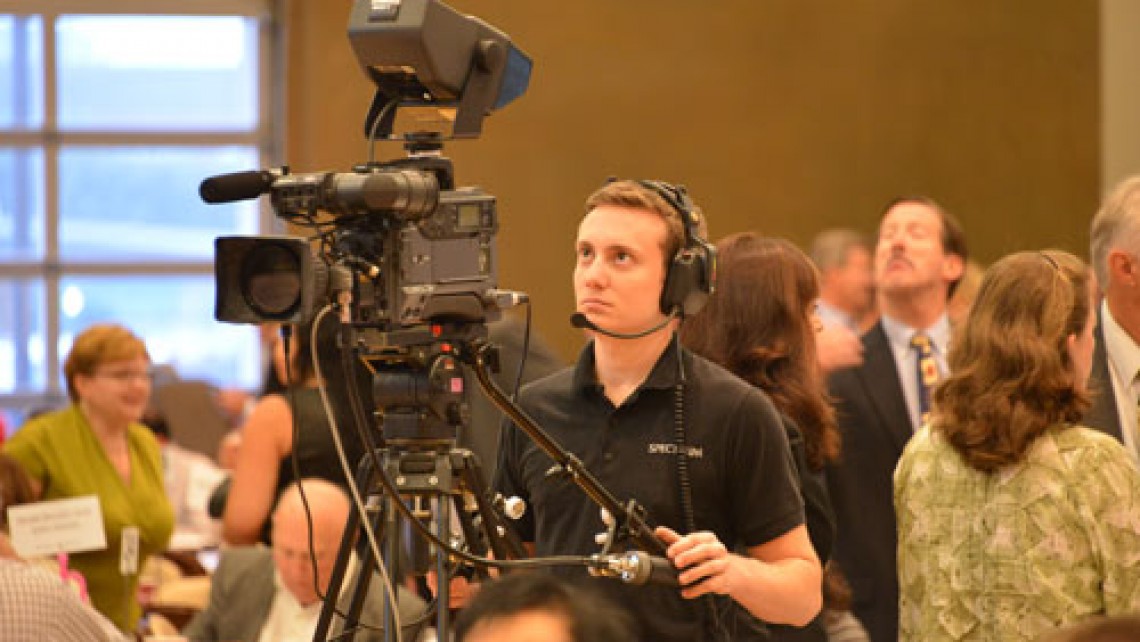 City owned equipment run by our staff provides a cost effective way to broadcast the meetings for the City Council as well as for a number of boards and commissions.