What We Do… Broadcast Products
Decades of experience
As a direct dealer of professional broadcast products over 35 years, Studio Spectrum has the expertise to align the best equipment with your budget.
The long history we have with our manufacturers, provides us early access to demo equipment that would normally only be available at trade shows. The ability to get some hands-on time with the latest gear is invaluable!
Additionally, our production department provides us with the field experience needed to give you with the best recommendations for your needs and budget.

The best equipment on the market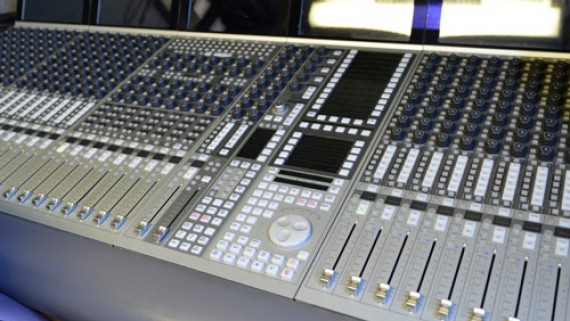 Audio
Even the best visual production will fall short if the audio is poor. That is why we focus on the highest quality audio products on the market.
Well made equipment and expert integration will ensure that your show sounds as good as it looks!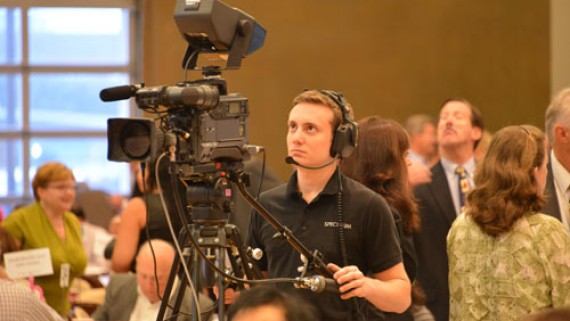 Cameras
Technology changes quickly and when it comes to broadcast equipment, cameras tend to be the first to support new trends.
We deal with leading camera manufacturers to ensure you have access to all of the leading advancements in camera technology.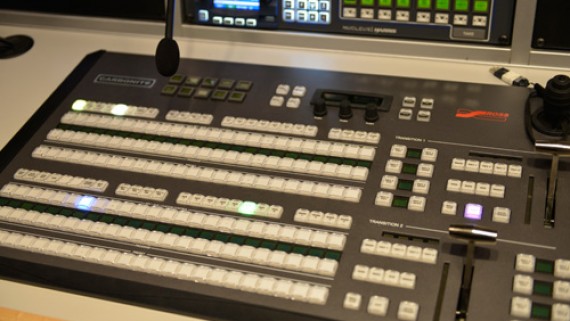 Switchers & Graphics Systems
The switcher in your control room is the heart of your broadcast system. High quality and reliability is key!
Additionally, professional graphics creation and support will give your production the polish you need to truly shine.
Featured Broadcast Products
The most complete multi-camera production system on the planet.TriCaster integrates an entire suite of studio capabilities into one solution, so creating your productions won't require investing in racks of traditional video production equipment.
Whether video is your job, your passion, your entire business, or your chosen communication method, with TriCaster—the most … Read More