Web Streaming…where do I begin?
Streaming your audio and video on the web can be a powerful way to increase your audience. Like any new project, though, figuring out where to start can be intimidating. Let's take a look at some of the first bits of information you are going to need if you would like to explore how web streaming can work for you!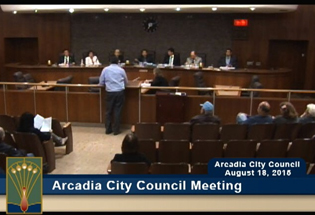 What would you like to web stream?
Narrowing down what you would like to stream is a big first step towards figuring out what the next steps are. Is it a one-time special event or are you preparing to start regular broadcasts of something like a City Council Meeting? Do you have a lot of training material or PSA videos that you would like to make available online?
Perhaps you also need assistance with the equipment or video production behind the web stream. Site surveys can be arranged to sort out the technical issues that might impact the ability to stream successfully. By gathering more information about what is being broadcast, we are better able to assess what additional support you may need and put together the right package to meet your needs in the most cost effective way.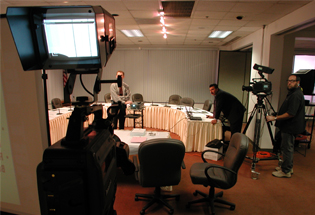 How would you like to make your web stream available?
It is helpful to understand what your options are regarding how to make your content available.
Live Streaming – Live streaming allows your viewers to watch an event as it's happening. If your event is timely or you expect your online viewers to be able to participate in real time in some way, live streaming is essential!
On-Demand – This refers to making your video available to viewers to view at their convenience. This can be done with streaming technology, by allowing your viewers to download the entire video to keep or a combination of both. Many events will offer both a live stream and on-demand access later to support folks that would like to see the event but couldn't watch it when it aired.
Secure Access – Most of the time, the goal of web streaming is to reach and support as large of an audience as you can. However, your needs could be a little different. What if your content needs to be distributed privately? Perhaps you would like to stream a collection of training videos that you wouldn't want the general public to see. Another example could be a pay-per-view event where your viewers would need to purchase the ability to access it. There are a number of ways to support all of these types of challenges.
Hosting – This deals with where you would like your web stream to be available. Many clients prefer to have us handle all of the technical hosting services for them so they don't put strain on their existing web site. The pages can be branded to look exactly like your site to make it invisible to your visitor. That isn't your only option, however. We can work with your technical team to allow you to host the content on your own pages, giving you complete control over how it is presented.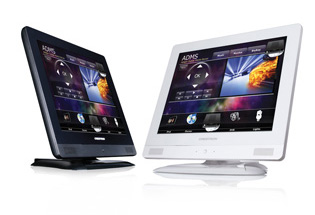 What type of special features would you like?
It's helpful to start thinking early on about the other types of features you might like to include with your video. Examples are agendas that allow you to click on parts of a meeting and be taken directly to that point in the video, chat boxes, polls, and real-time Q&A features. There is no limit to the extra items that can add value to your broadcast. We can work with your team to brainstorm and implement any special features you would like.
When it comes to making your content available online, there is little that CAN'T be done! Our team is always here to help you get started.