Make your classroom dynamic!
From elementary classrooms to college campuses, the right audio/video installation can take your learning environment to the next level.
We have extensive experience working with schools of every size, installing equipment that is both full featured and simple for your teachers to use.
Call us to learn more about how classroom technology can fit into your curriculum and your budget!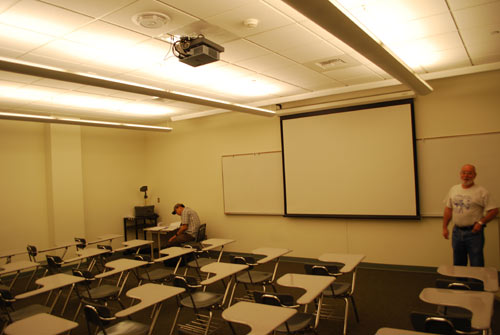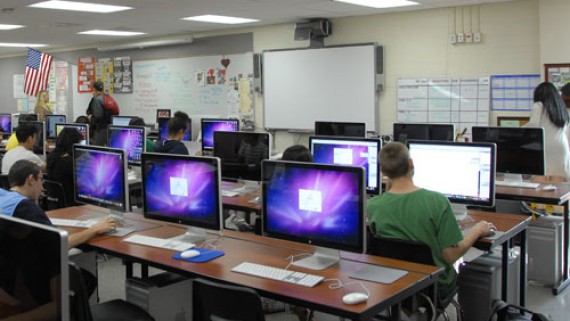 Classroom Technology
There are a wide range of ways technology can fit into the learning environment. From projectors to sound reinforcement, we have the tools to enhance your student's experience.
Broadcast equipment installations are also a specialty of ours if you would like to assemble a lab for teaching broadcast and video editing skills.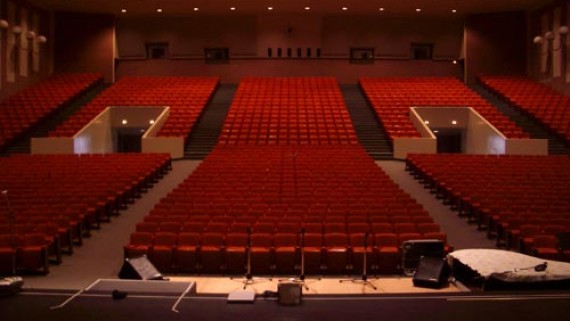 Auditoriums and Theaters
We have worked with many schools in the Southern California area to design and install full-featured performance spaces more affordably than they could have imagined.
We have the equipment to help your student performances shine!
Sometimes your in-district staff needs support handling the A/V for the biggest school events. We can provide equipment rental and staffing to help ensure your performances, graduations and big sporting events are covered right.
DVD production, duplication and live cable/web broadcasting can be a part of any production package.
Sony's laser light source technology affords advanced integration features including: constant brightness mode which maintains brightness over the course of time at a reduced light output, installation tilt-angle free design, wide range lens shift, built-in edge blending and geometric correction, near-instant power ON/OFF features, wide selection of optional lenses, and … Read More