What We Do… City Council Meeting Production Services
Decades of experience
Studio Spectrum has been producing content for our city clients for over 20 years. By handling all of the technical needs for you, city staff can be free to focus on their highest priority…serving the needs of their residents.
We work closely with several local City governments, and fulfill a role as a fully furnished video production department. Whatever your unique needs may be, our team is ready and willing to assist.
By contracting with us, your city will have access to professional crews and state of the art equipment for any of your media needs. Contact us today to learn how we can help.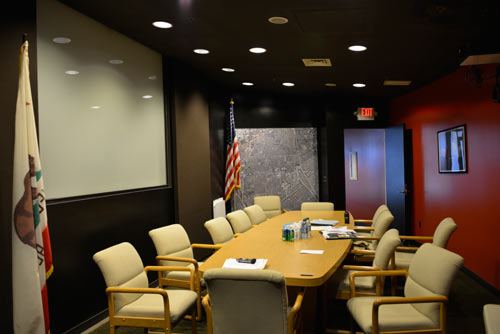 All the services you need for a professional broadcast of your meetings.
Broadcasting City Council and Commission Meetings
Our mobile production studios allow us to create a professional broadcast with no equipment investment from the city.
Live switching between multiple cameras as well as staff power point presentations, gives your viewers clear access to the information.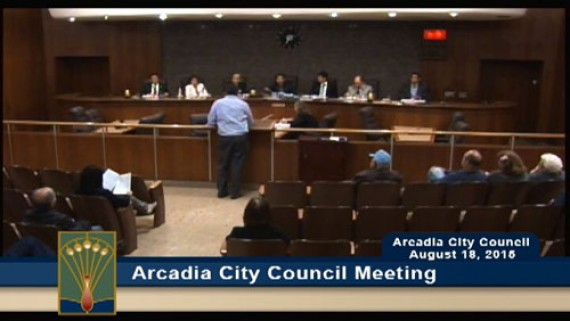 Dynamic Graphics
The quality of your production is enhanced by our included on screen graphics which clearly display current agenda items, council person or staff names, and title screens.
This contributes to a polished presentation of your city's business.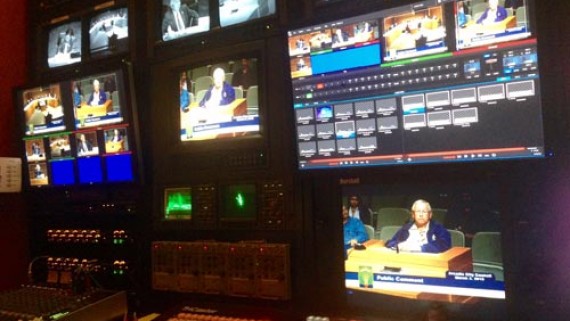 Live Streaming and Playback
The broadcast can be viewed live on all local television channels and streamed live to computers and mobile devices.
Additionally, on demand video playback on the city channel or on the internet makes your meetings even more accessible.
Learn More About One of Our City Clients:
City owned equipment run by our staff provides a cost effective way to broadcast the meetings for the City Council as well as for a number of boards and commissions.