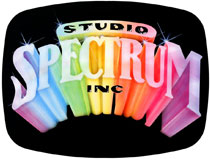 A lot has happened this month! We are proud to announce the re-launch of our Studio Spectrum website!

We are celebrating 40 years of award winning service at Spectrum, so we have updated our site to reflect the constant change in technology and mark this important milestone.
Along with the re-launch, we have posted three new portfolio pieces!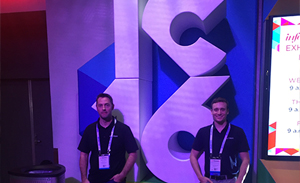 Congratulations to our Certified Technology Specialists!

InfoComm was recently held in Los Angeles and Las Vegas, and our team received spectacular test results recognizing them as Certified Technology Specialists. Joining our already certified president, Ken Buckowski CTS-D, is John Buckowski, Marcos Gomez, Heather King, and Andrew Mergenthaler!
Learn more about them on our team page!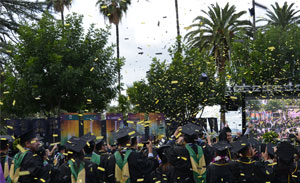 We would also like to give our warmest congratulations to the graduates of GUSD 2016!
Hope you all are having a wonderful summer! The ceremonies were beautiful and we thank you for selecting us as your AV specialists!
40 Years
Studio Spectrum Inc. opened in 1976.
Currently we are celebrating our 40th year!
Find out more on our history page!

InfoComm is the largest, most exciting event in the Western Hemisphere focused on the pro-AV industry, with more than 1,000 exhibitors, thousands of products, and nearly 40,000 attendees from 110+ countries.